Suzuki Baleno 2017 Price Features Release Date and News

When it comes to luxury cars with a wide set of features, Suzuki is one of the well known names and it has introduced number of top cars in the automobile industry over the past few years. With that regard, the Suzuki Baleno is one of the top ranked cars in the category of family cars. The Suzuki Baleno 2017 is packed with a wide range of features and has a awesome look and feel which makes it look attractive and also the price of the car is pretty reasonable considering the buyers in Pakistan. The car is already launched in the other Asian Markets and it performed really well in the customer satisfaction and sale ratio department. Now the car is to be launched in Pakistan really soon and the Suzuki car fans are more than excited to get their hands on this car.
Suzuki Baleno Features and Specifications:
After the overwhelming launch of Suzuki Cultus and Suzuki Ciaz, the luxurious and accommodating vehicle of 2017, Suzuki Baleno has all the qualities and features a buyer always look for in a car before buying. The wide room and modern look of the car make it stand out in the current automobile competition. There are approximately 10 variants of the car which are divided into petrol and diesel type. The higher number of car variants shows how much the car is popular in the Asian countries like India and it can be considered a clue that the car is going to be a huge success in Pakistan also. Since there are so many variants of the car expected to be launched in Pakistan, here are some of the major features and specifications of the main petrol variant of Suzuki Baleno 2017:
1.2 Litre VVT Petrol
84bhp @ 6000 rpm
21.4 kmpl Mileage
880 kg Kerb Weight
5 Passengers Capacity
34 Litre Fuel Capacity
Other than all these major Specifications, the car has some other brilliant features also which are built into the interior and exterior of the car which makes it much more demanding than ever. Also the other different variants of the car are filled with even better specs and tend to perform even better and smoother on Pakistani roads and streets.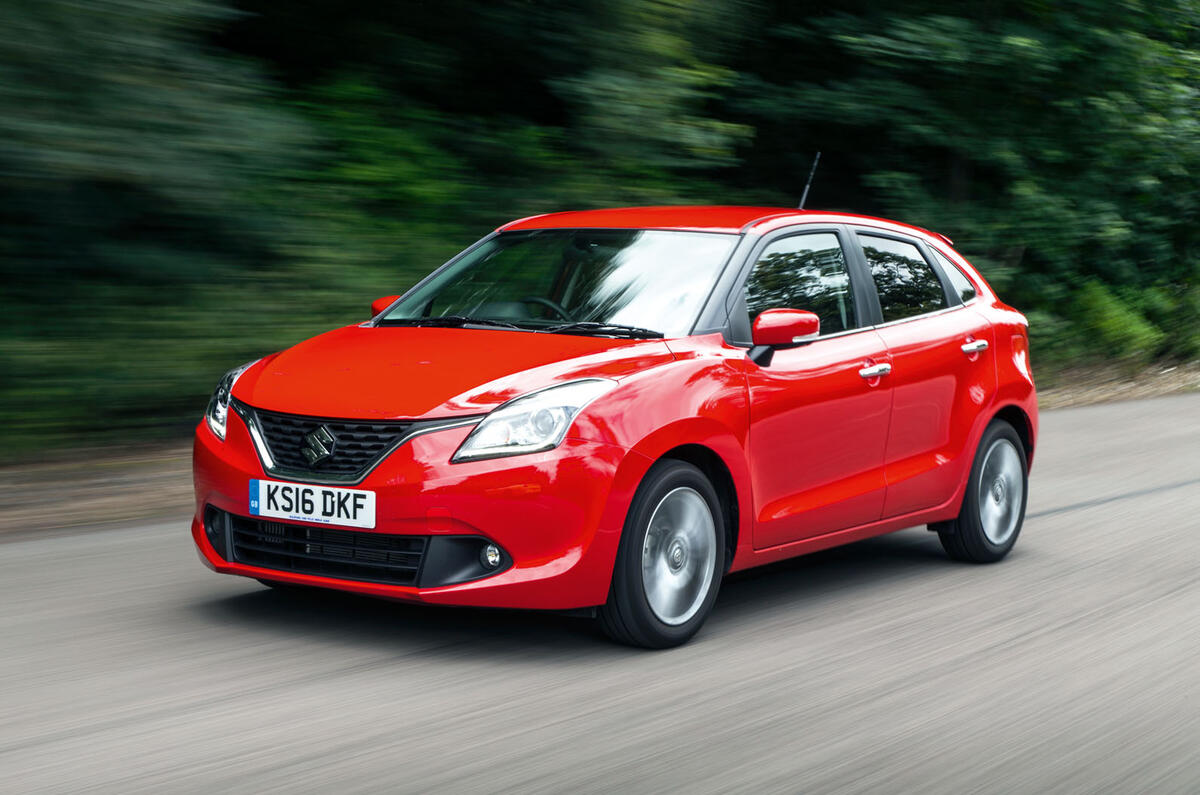 Suzuki Baleno 2017 Price and Release Date:
The Suzuki Baleno was launched by the name of Maruti Baleno in India back in 2015 and all of its variants performed really well in the automobile market of the country. The car is now expected to be launched in Pakistan soon and there is a large number of people already looking forward to buy this car as soon as it gets launched in Pakistan. The car price is also yet to be confirmed by the company itself and we are not sure about the exact amount the car is going to be launched at. However, looking at its price in other Asian Countries like India, we can assume that the car is going to cost us around 15 to 18 lacs here in Pakistan. However, we are yet to hear the official details from the company and we hope that the car is launched soon and it has a lower price. If you want any more details about the Suzuki Baleno 2017 in future, keep in touch with us and also don't forget to compare your favorite products at the number one price comparison site of Pakistan, Comparebox.pk